Summit Senior Center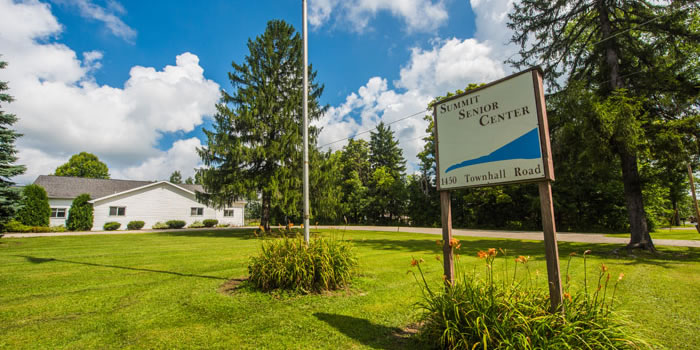 The Summit Senior Center, located at 1450 Townhall Road, opened in December 1994. A fine community spirit, donations from individuals, private business and State Representative, Tom Scrimenti, made the vision a reality. The center welcomes all senior citizens, age 55 and over, to enjoy the many activities at this facility. Crafts, cards, dancing, pool tables, exercise, informational and health sessions, luncheon meetings and parties create a great place for seniors to get together.
Summit Senior Activities
Tuesday – 11:30AM – 2:30PM
Pot luck lunch and various activities
Holidays and birthdays celebrated
Pool and card playing
…. plus more
Wednesday – 1:00PM – 3:00PM
Ceramics – (Pay for items you create)
Third Thursday – 12:00PM – 2:30PM
Monthly Meeting – Members will be notified of activities
Friday – 12:00PM – 3:00PM
Card playing and pool playing – bring your own lunch and enjoy the camaraderie
Call Jim Crosby at 864-9378 or Art Frawley at 746-5830 for further information.
As always, Summit Township tries to provide valuable activities, community events and information that can help benefit our community. Cyber Insure One has a comprehensive guide to help our senior community stay safe when surfing online. You can find some online safety basics, software that can help keep you protected, common online and email scams, where to report potential scams and some top tips for you to follow.