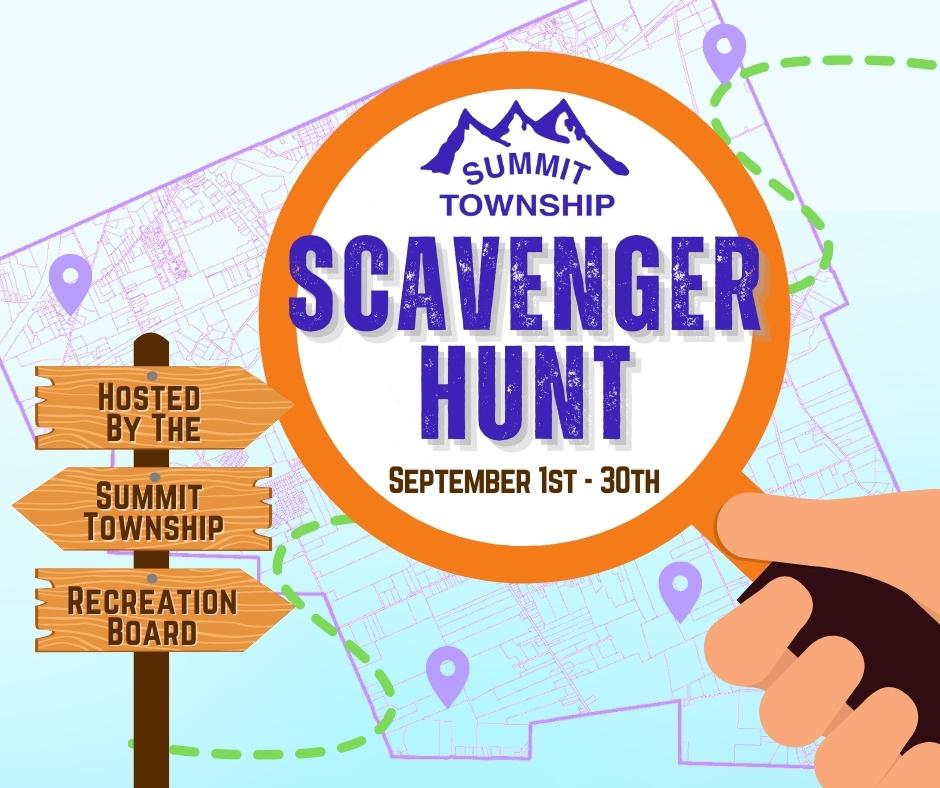 We know things have been challenging with Covid and many are disappointed the Residents Weekend was canceled for 2022. We plan to return next summer with an even bigger bash for you! In the meantime, we wanted to provide an alternative activity for you to complete with family and friends. We have developed a Summit Township scavenger hunt that you can complete on your own time.
Beginning September 1 and running through September 30, you will be able to complete the scavenger hunt. Each stop you complete gives you the opportunity to submit a photo which will be featured in our next quarterly newsletter. This will get you out and about to see some important areas we have in our beautiful township.
Remember you are visiting properties that are not your own. We ask that you visit during respectable hours and leave the location as you left it.
If you have any questions please call Gina at (814) 868-9686 Ext. 0