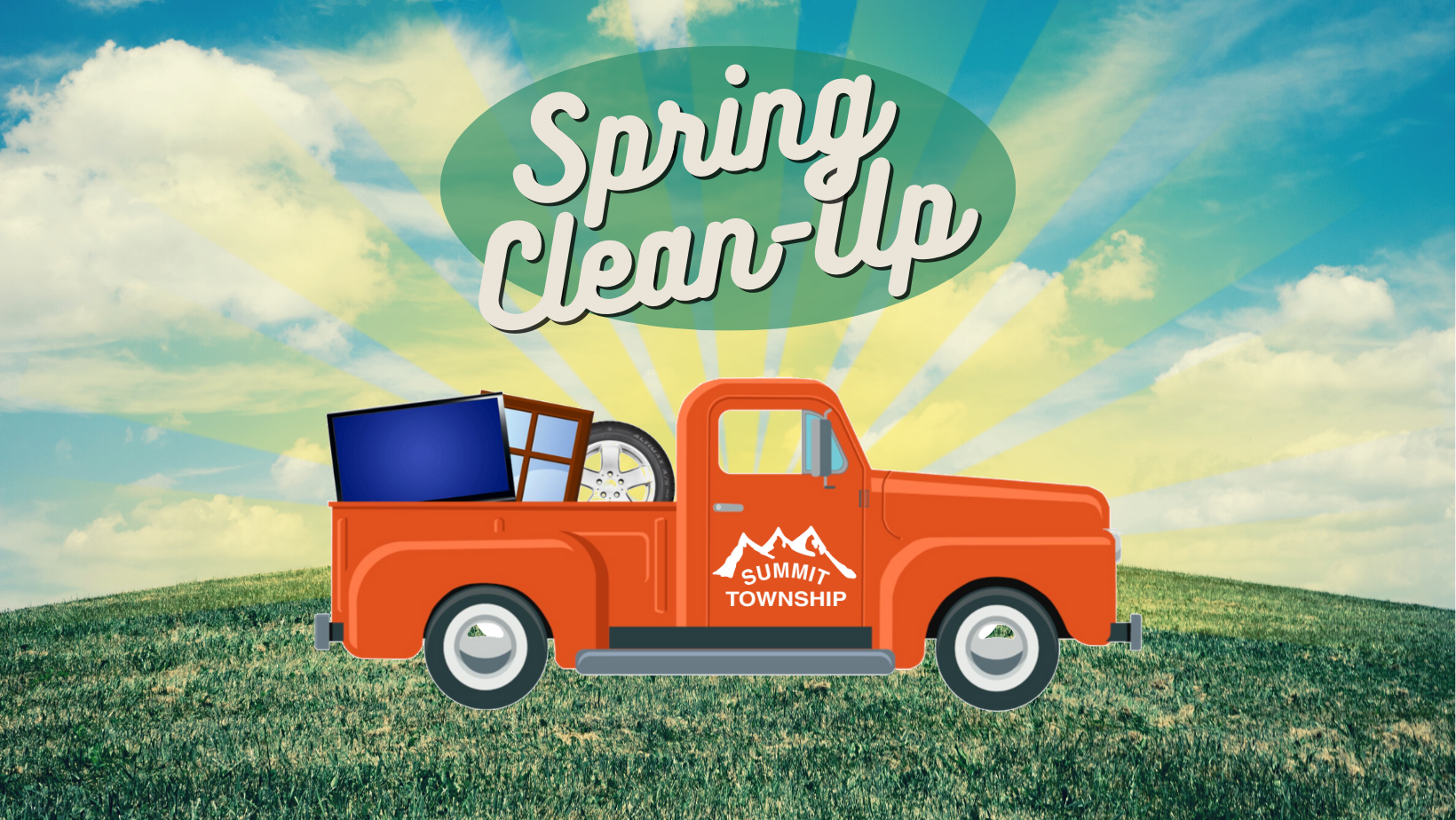 Freon Item Pickup
Optional pickup service is available for appliances containing Freon
(Refrigerators, Freezers, Air Conditioners & Dehumidifiers)
Residents must register at the Municipal Building NO LATER THAN
THURSD

AY, M

AY 11th

$10 non-refundable fee for each item

Items must be placed curbside by
7:00 a.m. on Friday, May 12th
Items will be picked up on either
Friday, May 12th or Saturday, May 13th
Drop Off Info
Residents may bring allowable items for drop off. Township personnel will be on hand to accept items, which must be generated solely from your household and not brought in from elsewhere.
All visitors will be required to show a photo driver's license for proof of residency.
Residents are to remain in their vehicle and a township employee will unload allowable items
If you are unsure about a specific item,
please call the Township at
(814) 868-9686
$ = FEE REQUIRED PER ITEM
CASH OR CHECK ONLY
• Appliances: Limit of TWO (2) appliances
                             per household.
                             No duplicates of same appliance
   $ Air Conditioners – $10
   $ Refrigerators/Freezers doors removed – $10
   $ Dehumidifiers – $10
   Washing Machines
   Clothes Dryers
   Dish Washers
   Stoves
   Hot Water Tanks
• Auto Parts (NO GAS TANKS)
• Automotive Batteries
• Demolition Waste
   Bathtubs, Sinks, Toilets, House Doors, Windows
• Electronics (without glass)
   Computers, Keyboards, etc.
• Furniture
   Mattresses, Box Springs, Couches, Chairs, Dressers, Tables, etc.
• Lawn Mowers/Rototillers/Snow blowers
• Metal Items (unlimited)
• $ Televisions & Monitors – $10  
   (no broken glass)
• $ Tires: Limit of TWELVE (12) tires per household
   $3 per tire OFF rim
   $5 per tire ON rim
Items not allowed will be turned away.
• NO bagged material
• NO gasoline or propane tanks
• NO hazardous waste
• NO household garbage
• NO paint or oil cans
• NO vehicles
• NO shingles, demolition wood, or blocks
(see allowable demolition waste)