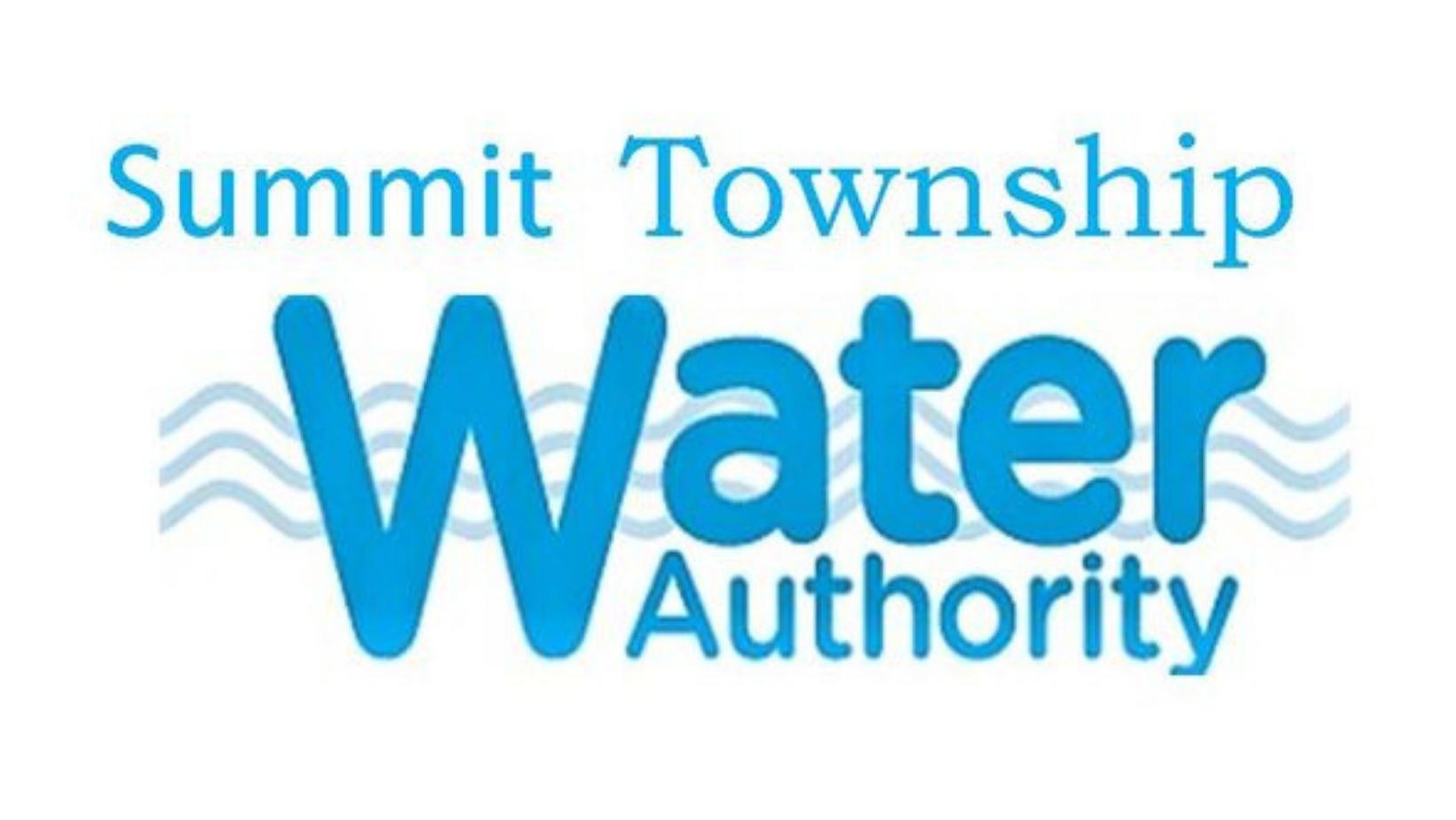 The Summit Township Water Authority can be reached by calling
(814) 864-2323
Direct e-mail can also be sent to:
Manager Brian Hiles – bhiles@stwa.us
Office Manager Gretchen Hayford – ghayford@stwa.us
Administrative Secretary Kathy Hiles – khiles@stwa.us
Office hours: Monday thru Friday 8:00 am – 4:00 pm

Summit Township Water Authority Contracts with CodeRED to Provide Emergency Notification Services to Community
Following extensive review, and with input from our customers, the Summit Township Water Authority has implemented the
CodeRed system, a notification service provided by OnSolve.
This system will allow us to quickly notify customers via phone calls, text messages and email of situations that have an effect on their water service. Further, customers will also have the option of receiving notification when an emergency alert has been issued by the
National Weather Service.
Please click on the link below to enroll.
PAYMENT OPTIONS:

We are now partnering with Payment Services Network (PSN) to provide you with greater online access and increased payment options!
VIEW BILL OR AMOUNT DUE ONLINE (FREE Service)
You can now view your bill online regardless of how you chose to pay.
Opting out of receiving paper bills helps control costs and the environment.
3 EASY WAYS TO PAY
PAY ONLINE*
CLICK HERE TO PAY YOUR WATER BILL ONLINE The first time you will need to register; after that, payments are 3 easy steps.
PAY BY PHONE*
Call toll-free 877-885-7968. Make sure to have your bill handy to provide your customer account number.
PAY BY MAIL OR IN PERSON
Our office is located on the first floor of the Summit Township Municipal Building, 1230 Townhall Road West, Suite 200, Erie, PA 16509
A secure drop box is located just to the right of the building's front door. Please do not leave payments in the US Postal box on the side of the building.
*By paying online or by phone:
We accept Visa, MasterCard, Discover, and American Express
A convenience fee of 3% (+50¢ if payment is less than $100) will be added to credit/debit card payments
A convenience fee of $1.10 will be added to checking/savings payments
You can pay immediately, schedule a payment or set up Auto-Pay for the amount of your bill. (Auto-pay must be set up online.)
You can print receipts, view past payments, see the status of payments, stop Auto-Pay by going online.
Low-Income Household
Water Assistance Program (LIHWAP):
Are you or someone you know at risk of losing water service at their home? Help is available for Pennsylvanians who need help with water bills.
The Low-Income Household Water Assistance Program (LIHWAP) is a new, temporary assistance program created by the American Rescue Plan Act. LIHWAP can help households that are in emergency situations maintain essential water access. Crisis situations include:
Past-due sewer bills;

Termination of water service; or,

Threat of termination of water service in the next 60 days.
To qualify, applicants must meet income requirements and have a crisis situation with water service. The Summit Township Water Authority is a participating vendor. Learn more about LIHWAP at www.dhs.pa.gov/waterhelp.
Apply for LIHWAP and other public assistance programs online at anytime through www.compass.state.pa.us.
The Summit Township Water Authority was established in 1972 with the appointment of five volunteer Board members by the Township Supervisors. Today, in addition to the Board, the Authority consists of a Manager, Foreman, four system operators and two office personnel.
Service is provided to over to 2,000 properties with water that is derived from two sources. Customers in the northern portion of the Township, along Route 19 and adjacent areas receive water that is purchased in bulk from the City of Erie. A series of production wells are used to supply the southern portion of the Township as well as the Route 97 corridor.